Aug 14, 2008
Things to do before I'm 30

I've been thinking over the past few days about things I'd like to achieve in life before I reach the grand old age of 30. I've decided to create a...
Aug 13, 2008
Found just in time...
For a while now, our daily car has been suffering from a strange noise, especially audible when reversing. A sort of "clunk-screech" affair. The suspension has also been noticeably lacking in actual suspension. The tracking has been off, and I tested it the other day driving along, releasing the wheel...
Aug 4, 2008
Why I don't need an iPhone... but I still want one
I'm a slut for the Apple. I'll admit that. There are 7 iPods of some variation and generation in our household. Two of them are mine. I don't listen to them as much as I used to (I've found that old age has meant that my concentration diminishes the more...
Jul 29, 2008
When employees go their own way
The BBC reported this morning that a small group of former employees at Google have gone their own way and have created a search engine they hope will rival Google, called Cuil (pronounced 'cool'), claiming that it does a better job of indexing pages and information.
This hasn't been the first...
Jul 29, 2008
A pod-blast from the past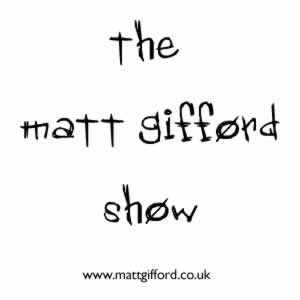 I just found a feed on Odeo to my old podcast show. I didn't think that the mp3 files would be available, but those that were hosted on Libsyn are still there.
It...
Jul 25, 2008
tubeSearch (alpha)
Built around the source code for my previous FLEX/Tube app (myTube), I wanted to play around with the search functionality offered by the youtube API.
Although only a simple application, a search is made for keywords entered, and the XML is returned from the API. Flex loops through...
Jul 23, 2008
What it is to be...
...another year older, another year wiser (?!)
Yup, today is my birthday, and I've reached the grand old age of 29.
It's been a fantastic year. My life has changed so much, and certainly for the better. I'm much happier with where I am, professionally and personally,...
Jul 9, 2008
myTube Video Player
The first of many planned Flex applications has been finished enough to the point of release (think of it as version 1.1)
I'm very proud of this application, and I've learnt a lot along the way.
Have a look, and see what you think. View the myTube...
Jul 3, 2008
Video Tunes
It's time to start sharing the wealth of my musical taste (or lack of for that matter), but here are my three favourite video picks this week, all of them songs that I love
Jul 3, 2008
Acrobat 9 - PDF 2.0
I've had the pleasure of using and testing a BETA version of Acrobat 9 Pro Extended, the latest version of Acrobat.
This is a fantastic pdf authoring tool, giving the user much more control over creating forms, comments and drafts. Some of the main features I love:
The portfolio - you can...