Nov 1, 2009
ColdFusion as a Service (part 1)
In the first of a series of small tutorials, we will discover the new features available in ColdFusion 9 that expose the service layer for use with external languages and applications.
Andy Allan from Fuzzy Orange and I co-authored a tutorial in November's issue of .net magazine...
Oct 13, 2009
.net magazine ColdFusion / AIR tutorial
In line with the release of ColdFusion 9, I am pleased to announce that Fuzzy Orange's very own Andy Allan and I have written a tutorial on ColdFusion as a Service for the  UK's largest Web Design/Development magazine,
Oct 12, 2009
Scotch on the Rocks European Tour 2009
It has been an exciting month so far for Flex, AIR and ColdFusion developers:
Adobe MAX in LA;
the release of ColdFusion 9;
news on AIR 2.0;
Flash 10.1 soon to be available on (most) mobiles;
and undoubtedly many many more things that I have been unable to keep up with (hey, I'm a...
Oct 5, 2009
ColdFusion 9 - available now
ColdFusion 9 is now available to download and purchase from the Adobe ColdFusion site.
The much anticipated release of the latest version of ColdFusion contains many new and exciting enhancements that further extend the functionality of the existing server-side application, and increase the interoperability between ColdFusion...
Sep 21, 2009
jQuery GallerificPlus V0.4 Release
I am pleased to announce the launch of the latest version of the jQuery plugin, gallerificPlus.
Following on from some fantastic comments and feedback from some users, I have added in the ability to set the image slideshow transitions to play as soon as the gallery is loaded.
By...
Sep 21, 2009
Future of Web Design 2009
On Monday 14th September 2009 I had the opportunity to present on behalf of Fuzzy Orange at the Glasgow leg of the Future of Web Design tour, covering the awesome topic of 'Getting Started with Adobe AIR'.

Jul 10, 2009
Centaur and Bolt Uncensored
This Monday, 13th July, at 12:00pm US EDT, a special session of the CF Meetup online group will be held.
This session, presented by Terry Ryan, the Platform Evangelist for Adobe ColdFusion, is titled "Centaur and Bolt Uncensored".
The 1-2...
May 26, 2009
Scotch on the Road 2009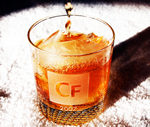 Scotch on the Road 2009 begins in London on June 1st at the Sway Bar, Great Queen Street, and the three day ColdFusion, Flex and AIR conference promises...
May 11, 2009
Learning jQuery 1.3 Book Review
jQuery has taken the development world by storm. It has provided an easy to use, yet stunningly powerful JavaScript library available to anyone and everyone.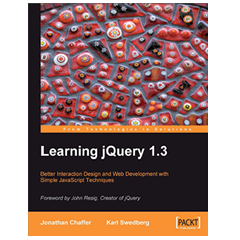 Now on version 1.3, the project (if it can still be called one) has grown amazingly from...