May 6, 2009
ColdFusion Tutorial - CFML 101
The first in a series of my ColdFusion and CFML tutorials is now available to read on the NetTuts site. ColdFusion is powerful and fun. It's time the rest of the world had a chance to enjoy it as much as CF developers do.
ColdFusion isn't dead. You just need to...
Apr 26, 2009
jQuery UI 1.6 Book Review
I love jQuery. I do. It's ease of use, it's cross-browser compatability, it's increasing level of customisation with user-built plugins (including my awesome gallerificPlus gallery plugin). It really is a fantastic javascript library that no developer should be without.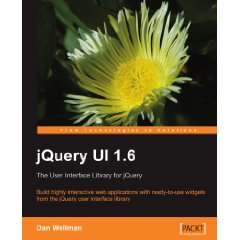 Read Article
Mar 31, 2009
The future of CF and a legendary beard
Yes, bow down and be happy.. this month's meeting of the Coldfusion UK User Group (April 21st) will be a presentation from the legend that is Ben Forta, discussing "A Sneak At ColdFusion's Future, Flex, LCDS and AIR".
Make sure you book your tickets from the Read Article
Mar 31, 2009
jQuery GallerificPlus plugin update
Version 0.3 now includes the option for keyboard navigation for the main gallery, as requested by a user.
Further updates and revisions will be coming over the next few months.
Please download the updated plugin from the gallerificPlus projects page.
Mar 10, 2009
Guardian Open Platform API CFC
**UPDATE TWO - a revised post has been made to reflect changes made to the API, and it's been updated (finally): http://www.mattgifford.co.uk/guardianopenapi-upgrade/
**UPDATE - the CFC is now available for download from riaforge project page here:
Mar 4, 2009
Classic quotes (part I)
Yesterday morning in the office:
Joe: "Hey, are you coming to pub this evening after work for a quick drink?"

Me: "I can't tonight. I'm going scuba diving"

** blank stares and looks of disbelief from around the office **

Me: "Honestly. I know it sounds like a lame exuse, but I AM going...
Feb 26, 2009
(I want my) Last.fm CFC wrapper
I wrote this tag-based CFC wrapper to access the last.fm api (details and spec can be found here: http://www.last.fm/api)
There are 15 components in total, 13 of which...
Feb 26, 2009
GMap maplet example: Nuke It!
This is a very cool example of javascript overlay with google maps.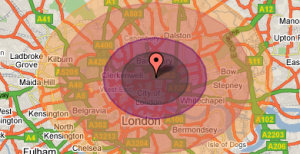 Target someone, something, somewhere, and see (in a fun google map kind of way) what destruction you would cause.
The example and full post can be seen on the...
Feb 10, 2009
(What is on) BBC CFC
A fresh new CFC wrapper, written just for fun.
I found the BBC programme API, and it was a really nice little resource, allowing people to view programme schedules, and query the API for linked/related shows by genre or group.
I wanted to create a CFC wrapper for the API, mainly because...
Feb 2, 2009
IE6 Alpha PNGs are messing with Google Maps
I. Am. Having. A. Nightmare.
I'm being owned this evening by IE6 compatability issues. If I had my way, every website in the world would have a badge on it, forcing all users to switch to Firefox.
I've been wrestling with a site nearing completion, but trying to fix issues with Alpha...