Jan 28, 2011
Adobe Community Professional 2011
I awoke this fine morning to a fantastic email in the inbox, informing me that my status as an Adobe Community Professional for ColdFusion had been renewed for 2011!
This is my second year as a member of this amazing programme, and...
Jan 17, 2011
The processing instruction target matching "[xX][mM][lL]" is not allowed
Whilst working on the Scotch on the Rocks 2011 site, I also created a mini-api to power the application and to allow remote access for external applications.
During testing of the XML output, I received a strange error message that I had not previously encountered:
The processing instruction target matching "[xX][mM][lL]" is...
Jan 11, 2011
SOTR 2011 Wordpress Plugin
A year certainly goes by too quickly.
Scotch on the Rocks 2011 is rapidly bearing down upon us, and will be THE European ColdFusion conference to attend in 2011 on 3rd and 4th March. The event is also returning to it's spiritual home in Edinburgh, Scotland.
I have updated the Read Article
Dec 25, 2010
Merry Christmas!
Wishing everyone a very Merry Christmas and happy holidays!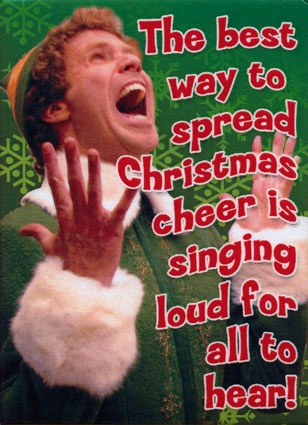 Dec 7, 2010
Hertfordshire Adobe User Group
I am incredibly proud to announce the creation of the Hertfordshire Adobe User Group, a group for designers and developers within Hertfordshire, UK.
The group is based in St. Albans and will cover all Adobe products, with focus on the Flash platform (ColdFusion, Flash Catalyst,...
Dec 7, 2010
ColdFusion Christmas Giveaway
You HAVE to love Christmas. The festive season and the generosity of others. Gifts, chocolates and carols galore..
Fuzzy Orange are stepping in to help make your Christmas even more pleasant and joyous this year, and are giving one lucky entrant the Xmas development package guaranteed to put a smile on...
Nov 29, 2010
ColdFusion OOP Workshop Survey
Following on from the release of my first book Object Orientated Programming in ColdFusion, I have received a lot of enquiries and interest in a workshop / course covering the basics of using OOP within ColdFusion.
As such, there are currently discussions and ideas for a User Group or Workshop tour on...
Nov 17, 2010
Sheffield Adobe User Group
I'm speaking tonight at the Sheffield Adobe User Group (SHAUGUK) meeting, where I'll be bringing with me a whole monkeh-load of ColdFusion love.
I'm looking forward to meeting new people and catching up with some familiar faces. If you're in the Sheffield...
Nov 1, 2010
Updated CFaaS Method Cheat Sheet
I have updated the ColdFusion as a Service method cheat sheet previously posted here to include the additional PDF service functions added with the release of ColdFusion 9.0.1 as well as the inclusion of the upload...
Oct 18, 2010
HTML5 Giveaway Winners
Last week, I held a competition for four lucky people to win a copy of the awesome book "Introducing HTML5".
I have to say that the response was phenomenal, and my Twitter mention column was getting a beating with replies and posts from everyone entering the competition. A massive thank you...