A quick post for any Adobe Creative Cloud users. If you ever wanted to check the status of the services available (just in case you were experiencing any temporary issues) you can do that easily.
Visit http://status.creativecloud.com/ in your browser to see the status of not only general system services, but also region-specific services.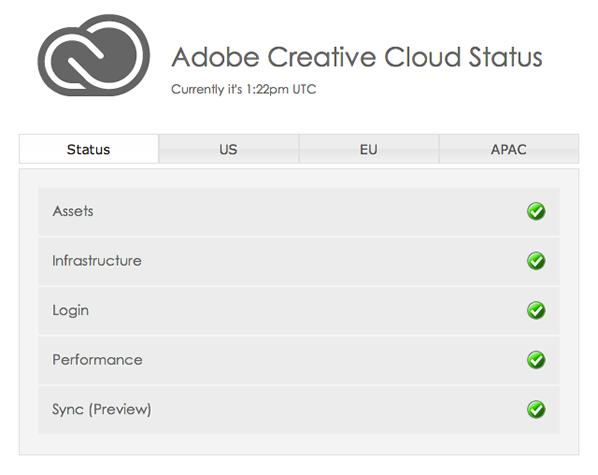 Quick, easy, simple.