Last week, I posted a review of "Introducing HTML5" by Bruce Lawson and Remy Sharp.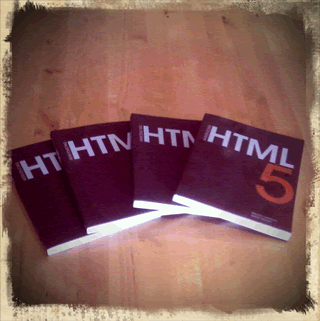 With thanks to Bruce, Remy and the publishers, New Riders, I am pleased to have the opportunity to share some 'development book-worm' love and have four copies of the book to give away to some lucky readers of this blog.
To be in with a chance to win a copy of this book, simply tweet the following message:
@coldfumonkeh, introduce me to HTML5 and let me get my groove on with Bruce and Rem. #HTML5Giveaway http://bit.ly/HTML5Giveaway
The winners will be selected on Friday 15th October and will be announced here in a new blog post.