Released yesterday on the Adobe Labs site, the Adobe AIR Launchpad application is absolutely fantastic!
An incredibly easy application to use, it is a superb tool for introducing AIR and FLEX development to all, and lets you select on a step-by-step basis which sections of an application you would like to include in a ready-made project code base for you.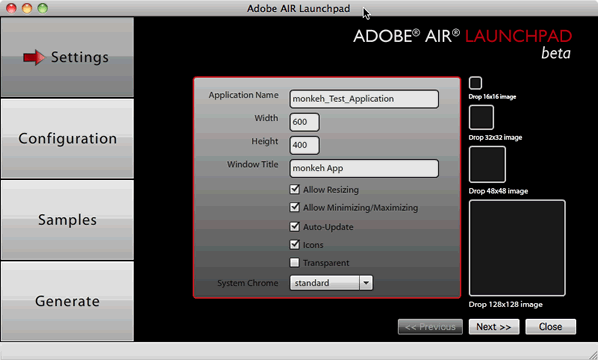 If you are a seasoned AIR developer, then you'll be able to quickly select what options you need and amend them to suit your tastes and requirements with relative ease.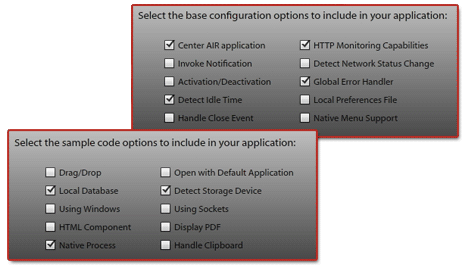 If you use this application as a relative newcomer to AIR development, it is a valuable resource to help you build your application skeletons , and generates vital code to help you interact with some of the fantastic features on offer as you develop for the desktop environment.
Download it now
You can download your free (yes, free) Adobe AIR Launchpad application from the Adobe Labs site