With the recent release of jQuery UI's updated version (1.8), the enhanced and extended widgets provided with the UI library offer developers and designers alike a superb framework and pre-defined interactive elements for use in wire-framing or production environments.
In the four-page tutorial featured in the May(170) issue of Web Designer magazine, starting from a blank canvas, the tutorial guides the user through adding interactive elements such as the new autocomplete widget, as well as sortable lists, progress bars, and colour pickers, and a look into the widget factory to create and customise your own widgets.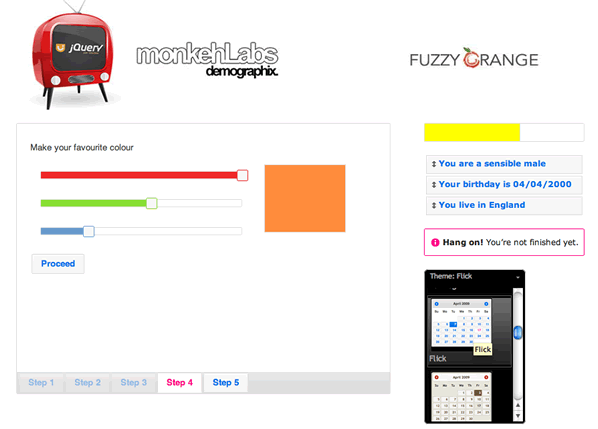 The May issue of Web Designer magazine is out now, so grab a copy and let me know what you think of the tutorial and explore all that jQuery UI 1.8 has to offer.