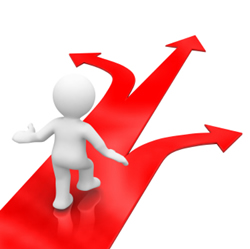 Nokia have unveiled the N97, their answer to the iPhone.
All I can say at first glances is this phone is extremely impressive.
Compared to the iPhone, the N97 can handle Flash content, so web browsing on the device is not restricted. I still have no idea why the iPhone doesn't have Flash capabilities built in. I thought that would have been a priority to include if you're releasing a "killer" app phone that allows for unlimited browsing. Mr. Jobs?
The N97 has the touch screen, so you get to let your fingers do the talking, but the bonus is the slide-out QWERTY keyboard, as I can imagine texting and general text-input pn purely touch screen phones to be a hindrance (or at least much slower).
Couple that with the N-Series standard 5 Megapixel camera, and throw in 48Gb (yes, 48Gb) of storage for your media. Now I'm impressed.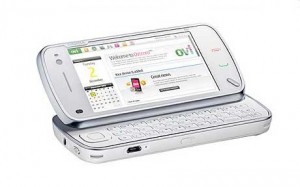 The iPhone will always have a certain appeal. To be honest, I almost upgraded 7 months early of my contract end-date to get one. Now I'm quite happy to have waited. The N97 will be released in the first half of next year (all going well), and seeing as my contract is up in June, and I'm currently using the N95 which I think is a powerful phone anyway and therefore a closet fan of Nokia phones, this should hopefully be released at the time I get an upgrade.
Apple. You have 7 months to sort out the iPhone. Put Flash on it. Release a few more update packages for the firmware, and get it in a working, stable position. Then you might have a deal. But for now, I'm focusing on the N97.